Friesian
Willem 508 Sport AAA
This luxurious Willem 508 comes from the first crop of Hette 481 sons. He inherited much flexibility in movement and his beautiful coat from Hette. His strong hindquarters and sturdy legs were passed down through his dam, Tjanneke L.
Willem 508 has shown a lot of flexibility and he has a consistent and powerful walk and run, while his gallop is performed with great ease and balance. He has shown his riders that he has a calm and willing-to-work character. Willem 508 is a model AAA stallion for scoring over 82 points during his Central Examination.
With Willem 508 we have a stallion that has excellent movement and is very versatile. The future is promising for this young stallion and his impact for Friesian sport horse breeders.
---
Stallion Details
Price

Archived

Born

2015

Color

Black

Height

16.2-1/2 hands

Approved For

KFPS

Status

Archived
Carrier of dwarfism and hydrocephalus
---
Willem 508 Sport AAA : PEDIGREE
Hette 481
Norbert 444
Tsjerk 328
Amalia-Annie
Tsjikke Z
Rindert 406
Winneke J
Tjanneke L
Folkert 353
Feiste 293
Leentsje J
Janneke J
Tsjomme 329
Roselita
---
Additional Photos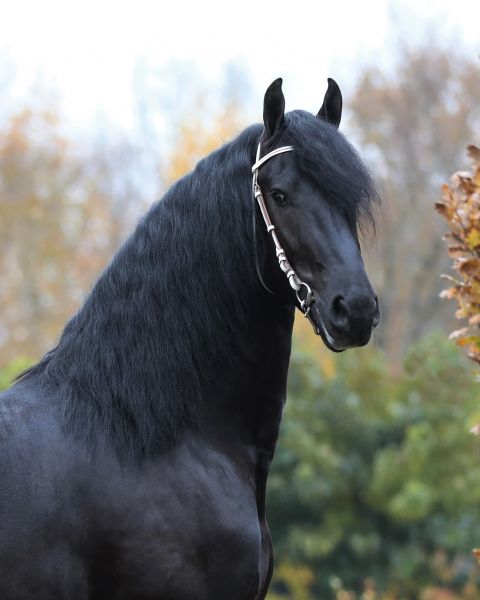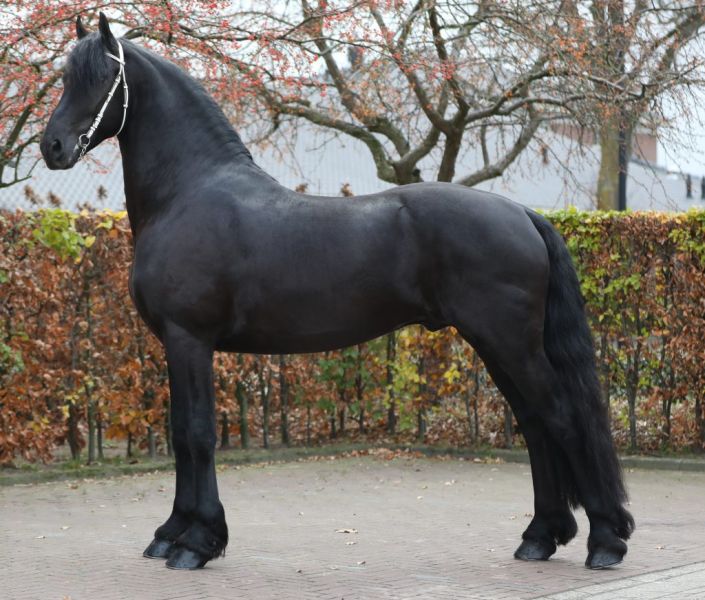 ---