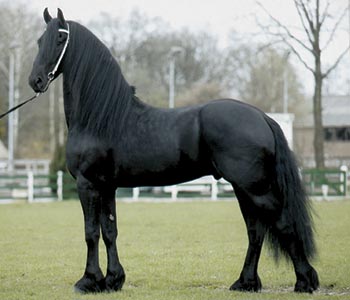 Wikke is an extravagant and powerfully built stallion with a beautiful outline and an impressive front. This friendly, diligent stallion finished his Performance Test with very uniform scores. It is evident from the good results of his progeny that he passes on his good genes - which is why he received his approval as breeding stallion based on his offspring.
Many of his progeny do very well at inspections and are rewarded with a champion's lint or a high placing. Wikke's offspring also perform well in the sport. These versatile horses excel both in dressage and in harness.
Wikke himself is competed in dressage by Sjieuwke Couperus.
---
Stallion Details
Price

Born

1999

Color

Black

Height

16.1h

Approved For

Status

Archived
---
Wikke 404 : PEDIGREE
v Ritse 322 198909021 Stb
v Oege 197702671 Stb Pref
v Wessel 196802371 Stb Pref
m Wieske 196855260 Ster Pref
m Kattenne 197561600 Ster + Pref
v Hotse 196102231 Stb
m Brecht 197056720 Stb Ster
m Annerichje T. 199211670 Stb Ster
v Gerlof 198402941 Stb
v Hearke 197302541 Stb Pref Sport
v Hearke 197302541 Stb Pref Sport
m Marrichje 198402941 Stb Ster
v Tjimme 197902751 Stb
Jannecke 197461290 Ster + Pref
---
Additional Photos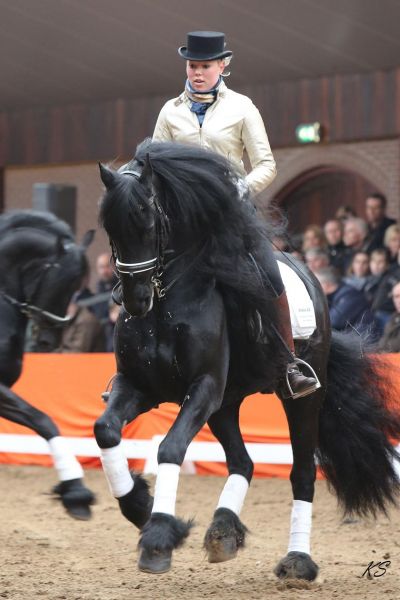 ---