Friesian
Tjebbe 500 Sport AAA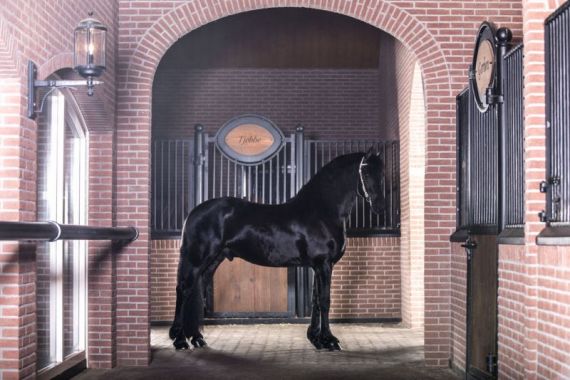 Tjebbe 500 is the first registered son of Bartele 472 and comes from a very predicate-rich dam line. His dam is the very atypical 1st premium star mare, Femke van Stal zadelhoff. Grand dam is Frigga fan Synaeda (Crown) and her great dam is the famous Pyrrha fan Synaeda, Model, Preferent and Performance!  His sire, is Bartele 472, is well known as a super sport stallion.
Tjebbe 500 showed himself in the Central Examination as a very nice stallion to work with. The jury had no doubt about his performance. He moves very easily and can, like his sire, switch excellently. Tjebbe 500 gained status as a model AAA stallion for scoring 82 points or higher during this exam.
This stallion has a solid and tough appearance. Built as a Friesian must be built. He has a strong body and he uses his hind legs very well. Tjebbe can add a lot of strength, flexibility and vitality to your mare.
---
Stallion Details
Price

Archived

Born

2014

Color

Black

Height

16.1-1/2 hands

Approved For

KFPS

Status

Archived
---
Tjebbe 500 Sport AAA : PEDIGREE
Bartele 472 Sport
Onne 376 Sport
Leffert 306 Sport pref
Ytsje Star pref
Liefke fan't Brillehof Star
Tsjerk 328 Sport pref
Zilver Boszorg Star pref
Femke van stal Zadelhoff Star
Dries 421 Sport
Jasper 366 Sport Elite pref
Hiltsje fan Nes Model pref prest
Frigga fan Synaeda Kroon
Tsjerk 328 Sports Pref
Pyrrha fan Suynaeda Pref Prest
---
Additional Photos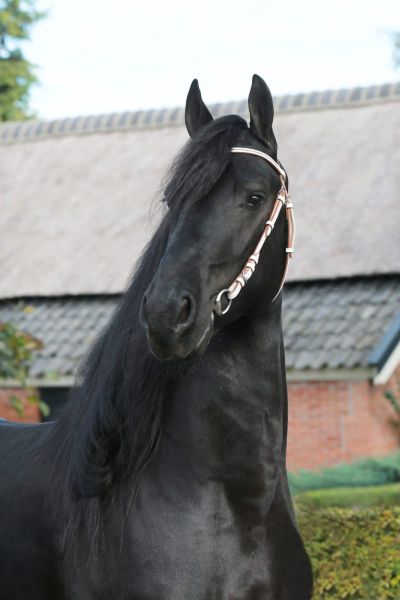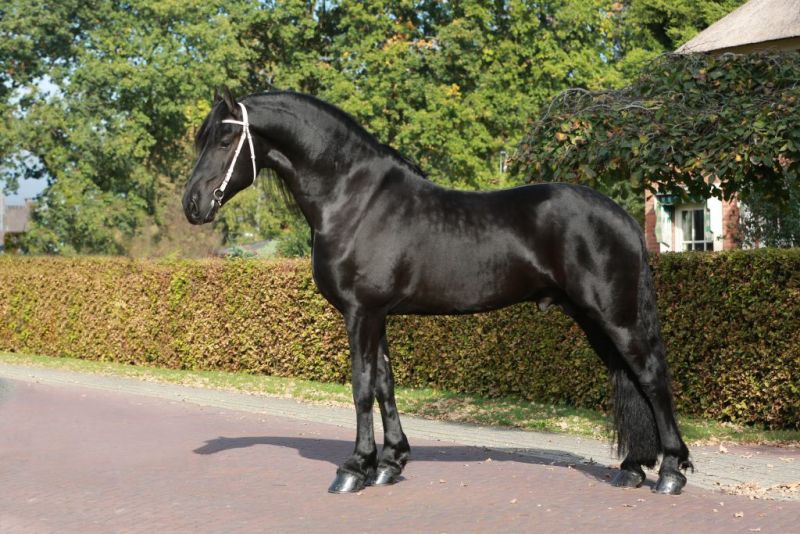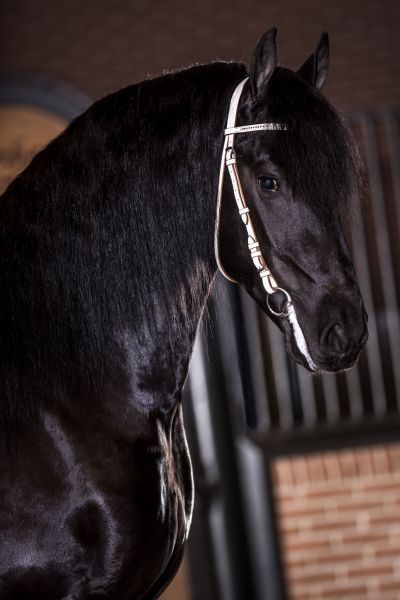 ---