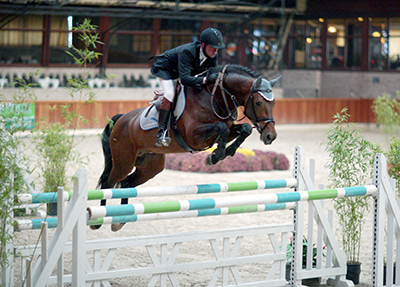 From the article, "Predicate Stallions - Numero Uno, Sire of the Highest Caliber" written by Jenneke Smit:
"Numero Uno is an unstoppable sire. His sons from his first year at stud, Tamino and Tyson, are on the Dutch A-team (Tamino was ranked at the top of the WBFSH jumper rankings in 2013). And even though his oldest offspring are only eleven, they boast a series of noteworthy achievements at the highest level. Numero Uno offspring occupy the stalls of many top facilities all over the world, a fact which makes the sire a worthy ambassador of KWPN horses. In early February, this outstanding Libero H-son was awarded the preferent predicate for for excellence as a sire, just three years after being crowned keur.
From his first years at stud, he boasts 65 FEI-registered offspring which compete at the international level. In addition, he is unique in his ability to make a distinct mark in breeding with his outstanding offspring which possess good reflexes, abundant scope, and a very willing attitude. (In 2014, seven of his sons were invited to the second round of the KWPN licensing. Horses International reports, "Of the seven invited Numero Uno sons, the extra appealing ones are the youthful 184 (ds. Vingino)  who showed power on the jump and completed his jump well, 185 (ds.Cavalier) – a full brother of Voila – who is powerful and a quick front leg and the youthful 191 (ds. Voltaire) impressed with his nice model and showed some variable, but also some very good jumps.")
Born on April 25, 1995 to Martien van Deursen of De Rips, Numero Uno was the youngest stallion in ten years to receive the KWPN preferent predicate.
A Stallion with Distinct Traits
The traits that Numero Uno demonstrated as a three-year-old in the performance test are also evident in his offspring. In the 1998 fall performance test, Numero Uno was described as an honest, reliable, and willing stallion. He demonstrated a powerful, very balanced, and elastic canter, with good collection. In his jumping evaluation, he was quick off the ground, demonstrating abundant push and clearing the jumps well. He also was very careful, and he showed abundant scope.
Numero Uno shares many similarities with his phenomenal sire Libero H, who made history when he won the 1994 World Cup final and proved to be a sire of exceptional caliber. Libero H's outstanding traits, particularly his conformation and movement, are passed on by Numero Uno. His dam Jolanda, who comes out of the small but strong Holsteiner-line 429, combines two great sires in her pedigree: Lord Calando and Ahorn Z. Jolanda, like the Olympic showjumping stallion Lux, descends from Lord Calando.
Numero Uno's granddam Feinschnit (Ahorn hann) produced, in combination with Gondelier, the national showjumping horse, Kapitol, who as a five-year-old gave an excellent performance in the world championships for young horses at Lanaken. The dam line continues via the well known stallion Farnese to the mare Fernsicht (Ladykiller xx), who is a full sister to the reputable stallion Lorenz. This famous Holstein lineage, which is registered under number 429, also produced the stallions Aldato (Anblick xx), Heidelberg (Ladykiller xx) and Benedictus (Benvenuto xx).
With jumping talent in his genes, Numero Uno proved himself in the sport under several riders. With Marco Kutscher, he competed in international show jumping through the 1.50m level. "Under Marco, Numero Uno placed in the top three internationally about 25 times. He had a wonderful attitude and always wanted to go clear. He inherited those qualities from his sire Libero! Those kinds of horses don't want to make any mistakes, and world-class sport demands that kind of attitude," explains Daan Horn of De Wiemselbach Stud Farm, to whom the stallion is registered."
In addition to the outstanding successes of this great stallion mentioned in this 2011 article, Numero Uno can also boast having sired the 2012 Olympic team silver medalist, Sterrehof's Tamino, ridden to two clear rounds in London by Marc Houtzager of the Netherlands. Tamino and Marc then went on to place 9th individually. Leading up to the Olympic Games, Tamino was a member of the 2012 Dutch Nations Cup Team in Aachen after having won the Grand Prix of Rotterdam. They rode along side another Numero Uno son in Aachen, Tyson, who was a member of the same Dutch Nations Cup team under Leon Thijssen. Tyson and Leon won the 2012 Nations Cup in St. Gallen and were second in the Nations Cup in La Baule.
---
Stallion Details
Price

Archived

Born

1995

Color

Bay

Height

16.2-1/2 hands

Approved For

KWPN, Selle Francais, KWPN, Swedish, Hanoverian, Holsteiner, Irish Sport Horse, Oldenburg, Italian U.N.I.R.E.

Status

Archived
Stallion Performance Test: Jumping score: 8.5

WBFSH 2013 ranking: 9th, 2014 ranking: 33rd

WFFS Status: tested non-carrier (N/N)

---
Numero Uno : PEDIGREE
Libero H pref
Landgraf I
Ladykiller xx
Warthburg H
Oktave H
Ronald
Gelonika H
Jolanda keur
Lord Calando
Lord
Perra
Feinschnitt keur pref sport
Ahorn Z
Nevada H
---
Additional Photos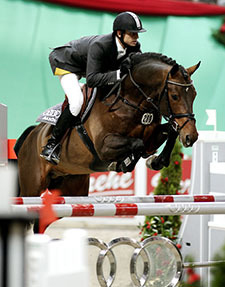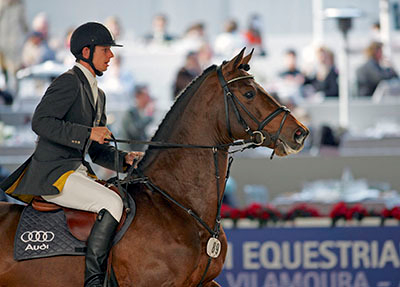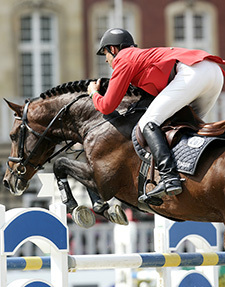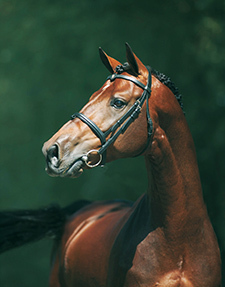 ---