Oldenburg
N'oubliez Jamais
(Archived)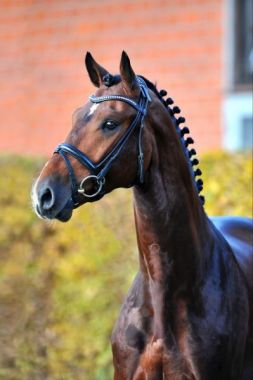 N'oubliez jamais is French and means "never forget" – and you really should never forget this stallion because when it comes to his performance record and pedigree, he's absolutely extraordinary.
N'oubliez jamais continued his career in Switzerland under his young rider, Ariane Muff/SUI, after having qualified for the 2011 Bundeschampionate in the five-year old show jumpers division with a score of 8.4. He was also the top horse at the 75th Anniversary Auction in Vechta.
N'oubliez jamais is from the first crop of the OS Champion Stallion, Nintender, who was awarded a 9.13 for his ability to jump at his 30-day test in Schlieckau in 2005. Following his test, he proceeded to win twelve tests for young show jumpers in novice (A), elementary (L) and medium (M) level, and, of course, qualified for the Bundeschampionate.
His dam, Lady Capriola, won medium (M) level show jumping competitions. Her sire, Calido I, is one of the most outstanding stallions in Holstein breeding.
N'oubliez jamais' granddam, Cerrie, is the dam of the Grand Prix winner Hella (by Carthago Z) ridden by Thomas Mühlbauer, an advanced (S) level show jumper named Calido (by Corofino) ridden by Jan Graefe, two further medium (M) level show jumpers and a mare named Chablis (by Carthago Z) who, through her daughter  Promesse (by Heartbreaker), became the granddam of Untouchable (by Hors la Loi II), a licensed stallion who placed in World Cups and Grand Prixs with Daniel Deußer.
N'oubliez jamais' great granddam, Malwine, is the dam of Crocodile Man (by Carthago Z), team European Champion with Kevin Staut of France as well as an advanced (S) level show jumper named Candy (by Calypso I). She is also the granddam of a licensed stallion named Corazone (by Cassini I) and an advanced (S) level show jumper named Saskia (by Quantum) ridden by Heiko Schmidt and the great granddam of the licensed stallions Lethargo (by Leandro) and Thunder Dream (by Dream of Glory)  as well as a Grand Prix horse named Guengehusfarmers Lucifer (by Linaro) ridden by Bo Thomas Hoestrup of Denmark.
This Holstein performance line 18 a 2 is also the origin of the stallions Classiker, C-Trenton Z, Chambertin, Chamonix and Linaro as well as the show jumpers Arturo jun. ridden by Christian Ahlmann, Cristallo ridden by Alois Pollmann-Schweckhorst and Calle Cool ridden by Nisse Lüneburg.
---
Stallion Details
Price

Born

2006

Color

Bay

Height

16.2 H

Approved For

Oldenburg, OS International, Rhineland, Westphalian, all Southern German associations

Status

Archived
Licensed Oldenburg 2011

Breeder: Juergen Ernst
---
N'oubliez Jamais : PEDIGREE
Nintender
Namelus R
Concorde
Eamelusiena
K-Nambia
Contender
Sambia
Lady Capriola
Calido I
Cantus
Baroness
Cerrie
Calypso I
Malwine
---
Additional Photos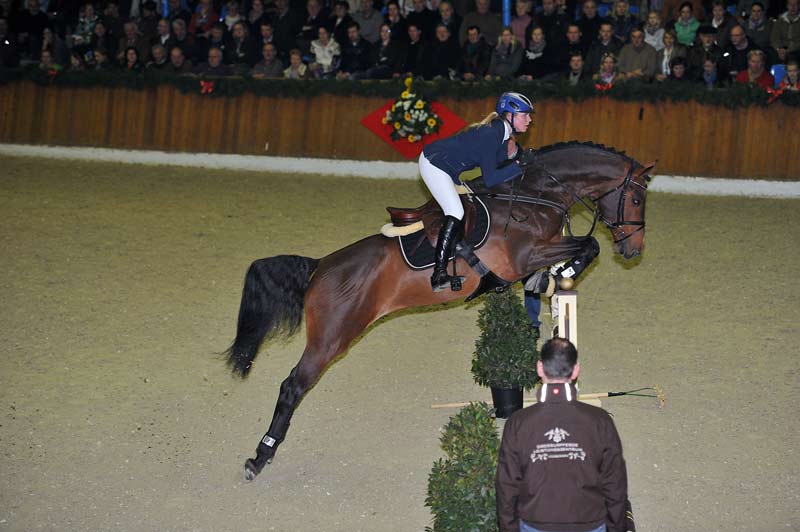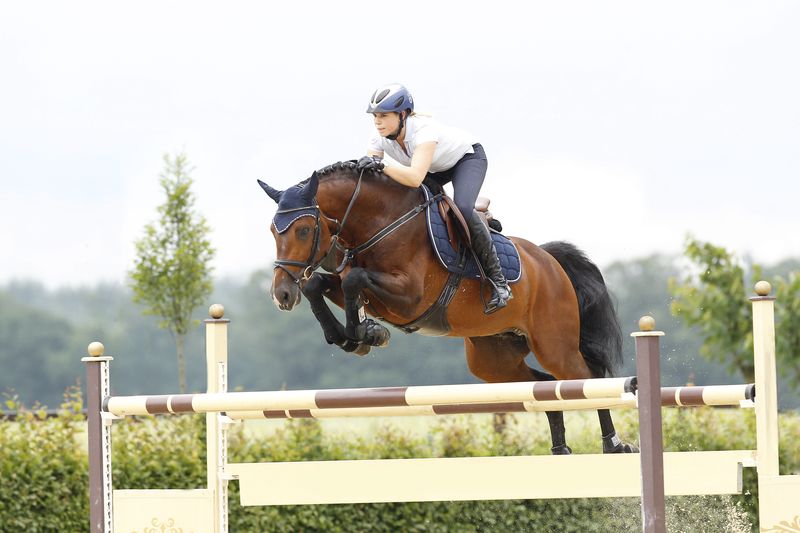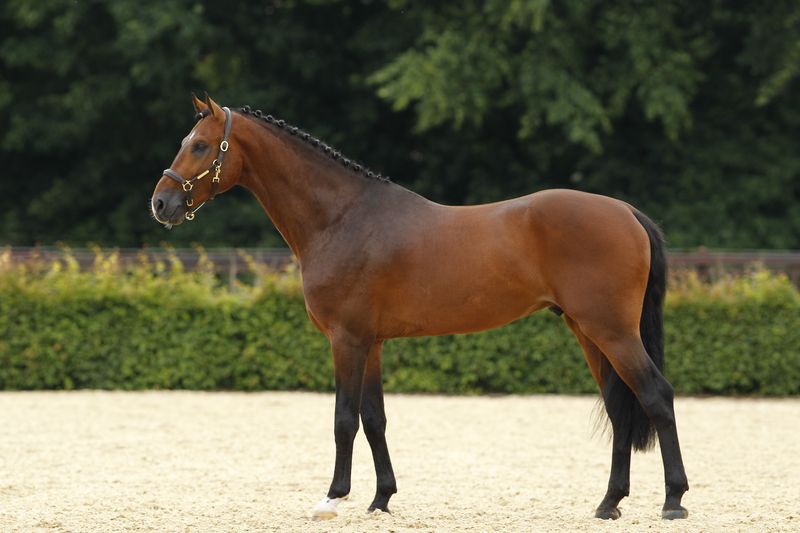 ---