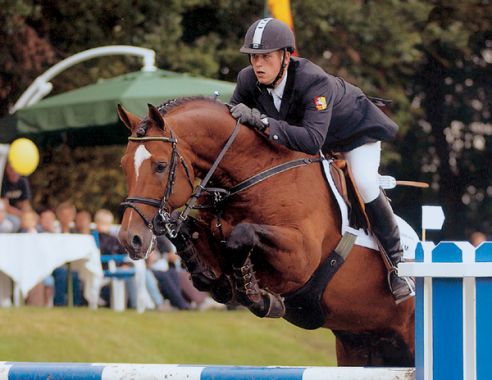 Lordanos' career began by winning nearly 40 competitions for young jumpers. He was successful in 1.40m- and 1.50m-classes for an incredible eleven years. He has an unparalleled character, extraordinary ridability and was an extremely talented show jumper. Lordanos has produced a very large number of incredibly successful offspring and he is regarded as one of the greatest sires in the world.
Lordanos has won advanced (S) classes with all three riding Sosaths - Janne, Gerd and Hendrik. He and Janne competed in a puissance class, successfully clearing a wall 2 meters high.
Lordanos (Landos / Ahorn Z) is the sire of three USEF Horse of the Year National Champions:
BIG SHOT--Grand Champion Green Hunter; 3'6" Green Hunter, Increment
PRIVATE PRACTICE--3'9" Green Hunter; Money Won
SOON TO BE--3'3" Amateur-Owner Hunter, 36 and Over
In 2013, Lordanos was named the top jumper sire in the United States by the United States Equestrian Federation (USEF).
Lordanos is a descendent of the famous and high profiled "Ramiro line" 776 and a guarantee for maximal inheritance of performance and talent. The sire of Lordanos is Landos, who is one of the sons of the impressive stallion, Lord. On the dam's side there is the very interesting blood of Calypso I and Capitano. The dam's sire, Ahorn Z, comes from the international show jumpers Almé Z and Heureka and has produced many top show jumping horses.
Lordanos' sire, Landos, and his dam, Ashley, both come from the Holsteiner line 776. This line produced top sport horses and the stallions Calvados I and II, Cortino I and II, Captain Incipit, Lord Incipit, Lauritz J, Rossini, Toledo and the famous and important sire Ramiro.
---
Stallion Details
Price

Born

1993

Color

Bay

Height

16.2 3/4 h

Approved For

Oldenburg, Oldenburg-International, Hanover, Holstein, Westphalia, southern German associations, Berlin-Brandenburg, Sachsen-Anhalt, Belgium, Denmark, France, Italy, Sweden, Switzerland and Austria and almost all other breeding associations

Status

Archived
WFFS Status: tested non-carrier (N/N)
---
Lordanos : PEDIGREE
Landos
Lord
Ladykiller xx
Viola
Uta V
Calypso I
Melissa
Ashley
Ahorn Z
Almé Z
Heureka Z
Sofia
Calypso I
Gundel
---
Additional Photos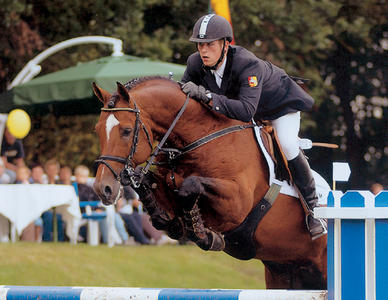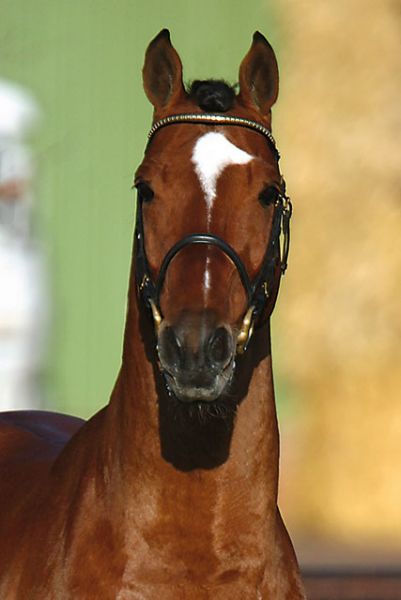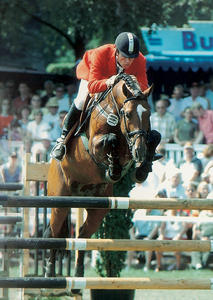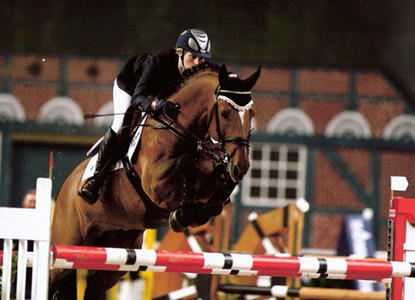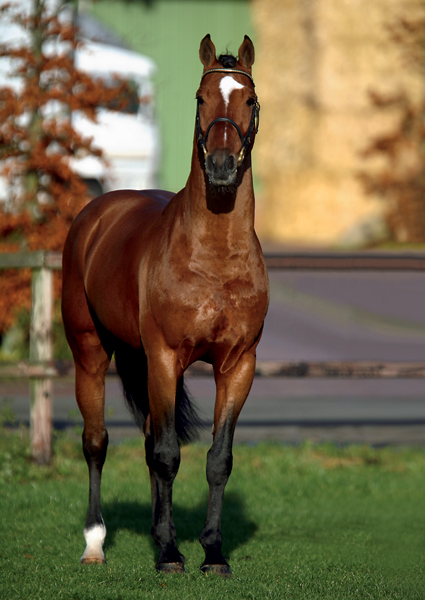 ---