Friesian
Jouwe 485 Sport AAA
Jouwe 485 is a versitile stallion that floats as he moves. His Dam, Ryanne V, is a 1st premium mare and her sire is the top stallion Folkert 353. This mare became a reserve champion in Garijp and with Udo de Haan has been quite successful in the sport. From Ryanne V comes daughter, Hieke V., who received a 1st premium and became general reserve champion in Wolvega. Grand dam, Wike V., is also a first premium star mare and provisional model, she was listed high on the Central Inspection. Great-grand dam Gerkje V. is double preferent and comes from the mare line 223, also listed high on the Central Inspection.  From this mare nine children appeared at the inspection and all were declared star, with one daughter becoming Star Preferent.
Jouwe 485, son of the impressive stallion Pier 448, has a lot of size and a powerful stature. In the performance test Jouwe performed very well in all disciplines. He has very good use of his hind leg and can therefore easily switch his movement. This excellent hind leg use gave the stallion a 9 in the harness test, and the test as a whole ended with a monster score of 87.5 points. Jouwe 485 is a model AAA stallion for scoring 82 points or higher during his Central Examination.
In the driving test Jouwe received a total of 84.5 points and with 79 points for the driving test, Jouwe became the champion of the performance test. Jouwe is striking, in addition to his strong hindquarters, impressive trot, and with balanced momentum in his movements. In the various disciplines, under the saddle and on the long lines, Jouwe knows how to impress again and again.
---
Stallion Details
Price

Archived

Born

2011

Color

Black

Height

16.8 hands

Approved For

Friesian

Status

Archived
Carrier of dwarfism and hydrocephalus
---
Jouwe 485 Sport AAA : PEDIGREE
Pier 448 sport
Beart 411
Jasper 366
Setsle F
Jikke N
Aiso
Frissianna
Ryanne V
Folkert 353
Feiste 293
Leentsje
Wike
Leffert 306
Gerkje
---
Additional Photos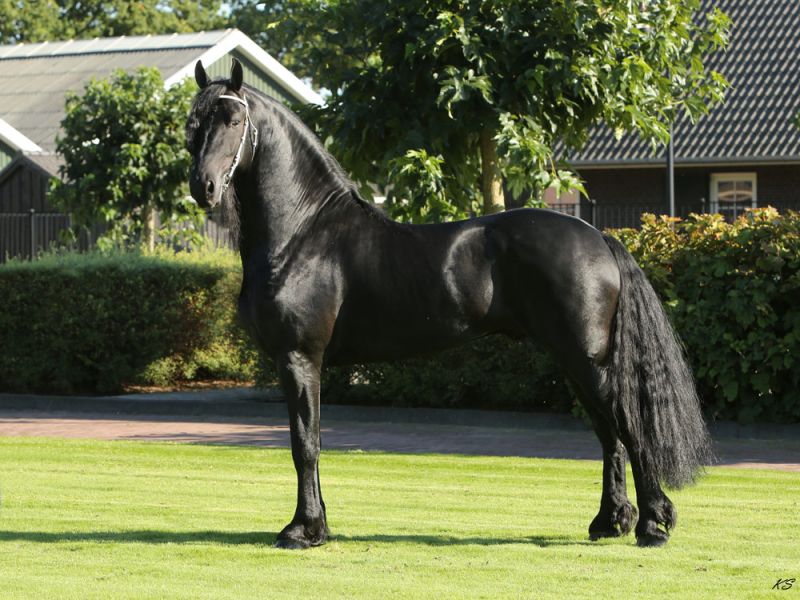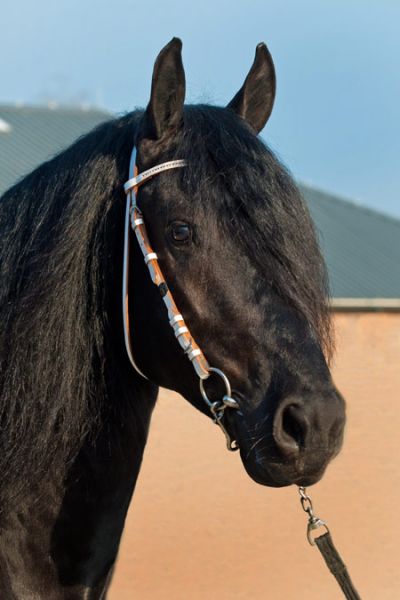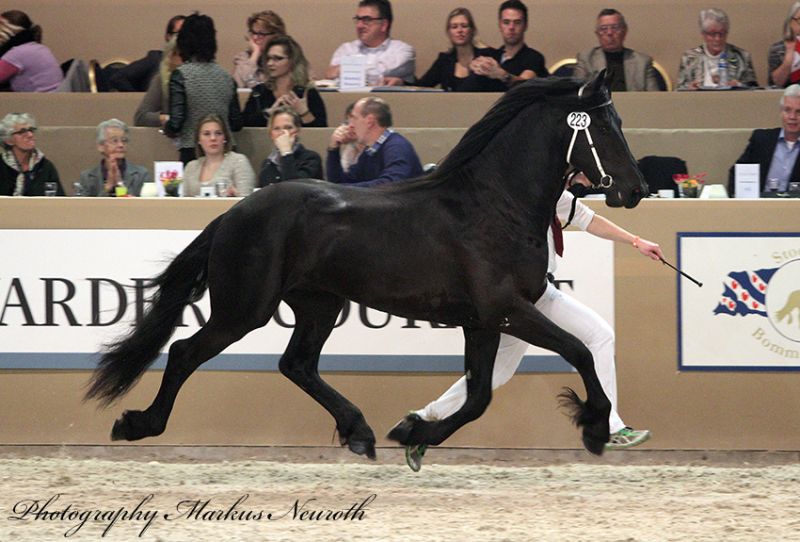 ---