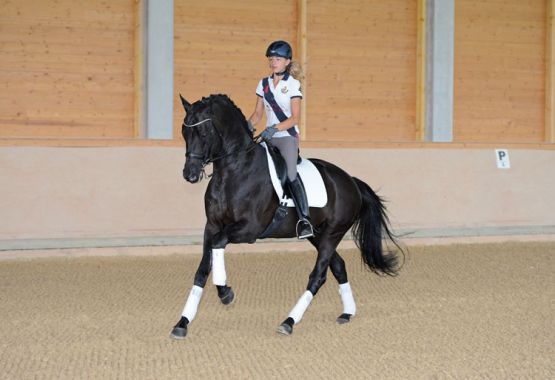 Hibiskus was reserve champion of his licensing and was described by the breeding director as an impressive combination of sires Latimer, Hohenstein and Caprimond that not only compliment eachother very well, but also bring together the desired qualities of agility in the step, trot and gallop, as well as, good energetic movement. 
In his 30-day assessment test in Schlieckau in 2003, Hibiskus achieved the second best dressage score of all 30 participating stallions. For character and temperament, he was rated 9.0, while his willingness to perform was scored with a solid 10. Also in 2003, Hibiskus had his first tournament successes.  German rider Ingrid Klimke presented the him in Warendorf at the Bundeschampionship where the two finished third in the final of the 3-year-old stallions. Hibiskus continued to place in performance tests and competitions with rider Maike Löer throughout 2004 and 2005.
In his 70-day test in Redefin, Germany in 2005 Hibiskus was ranked fourth in dressage.
---
Stallion Details
Price

Born

2000

Color

Black

Height

16.2 hands

Approved For

Bavarian, Rheinlander, Oldenburg, Trakehner, Westphalian, Brandenburg

Status

Archived
---
Hibiskus : PEDIGREE
EH Latimer
Saint Cloud
Neuquen xx
Silke
Lara XII
EH Caprimond
Larissa XXI
Hirtennacht
EH Hohenstein
EH Caprimond
Helena XIV
Herzlani
Kostolany
Herzchen
---
Additional Photos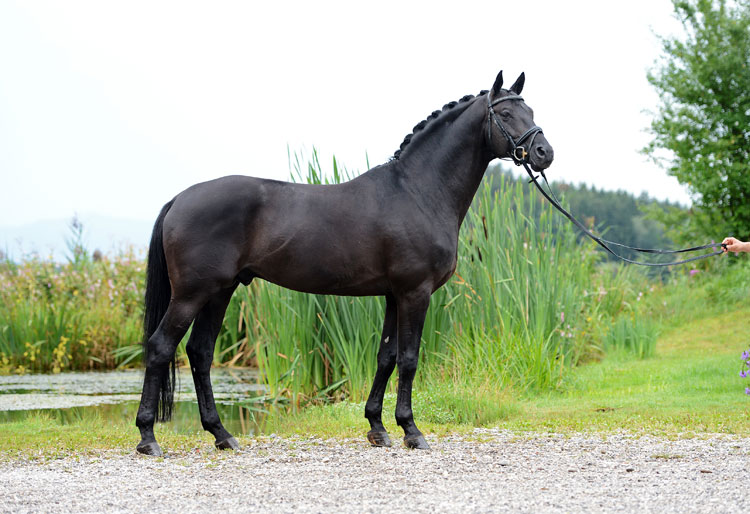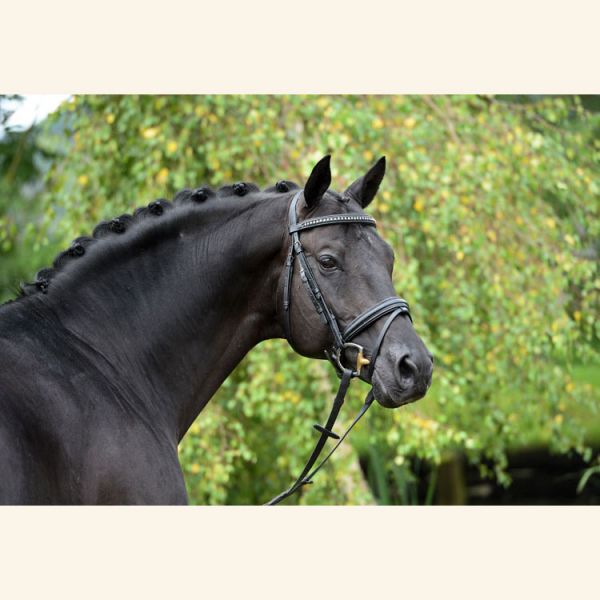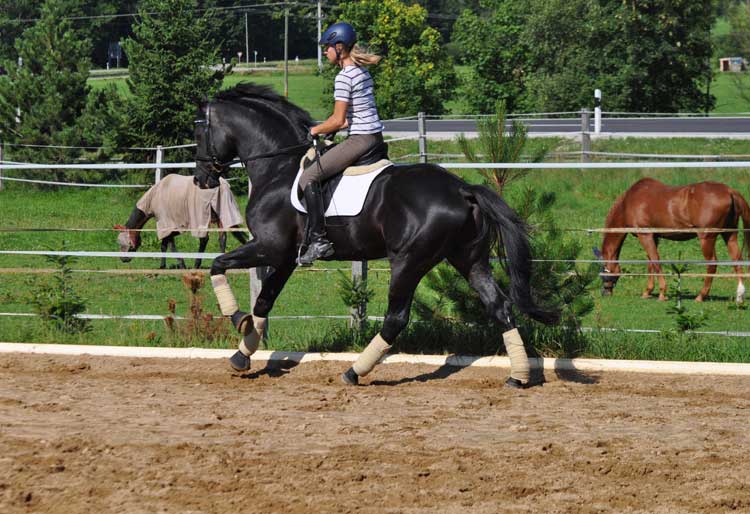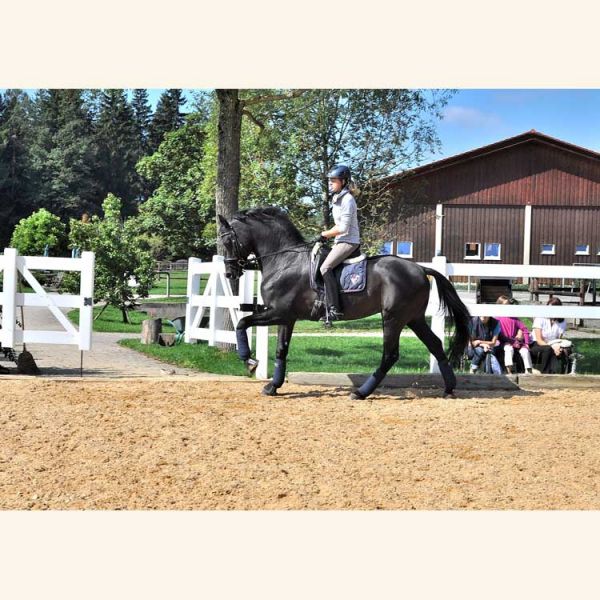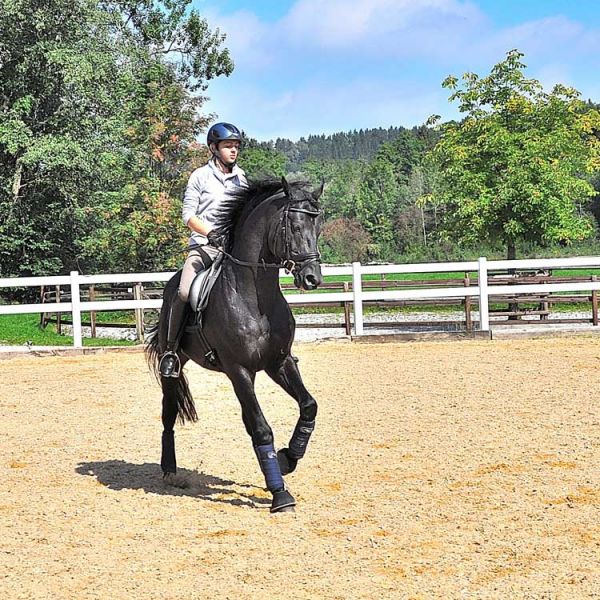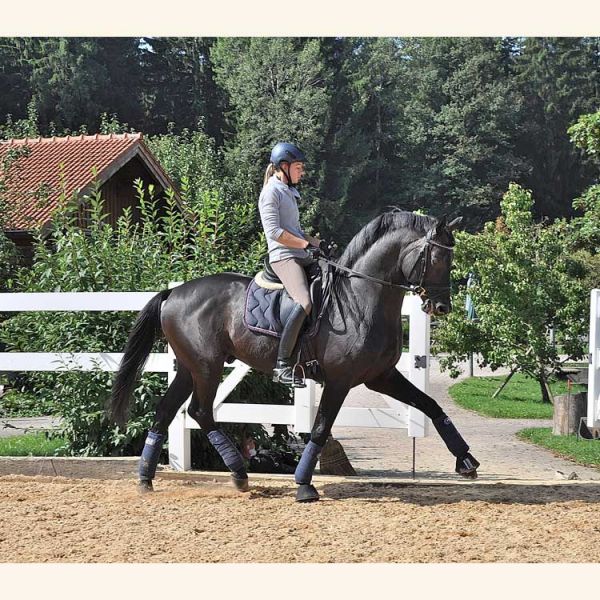 ---