Dutch
Grey Flanell
(Archived)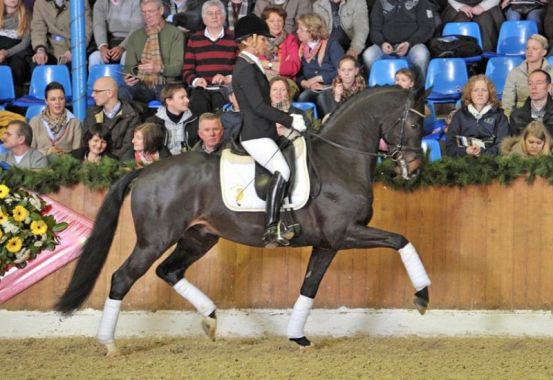 With his first foal crop, Grey Flanell ruled the foal shows and auctions. His offsprings' exceptional type and movement were honored with Premiums at a remarkably high rate. Sixteen of them reached prices up to 70,000 Euro. Just at the Oldenburg Elite Foal Auction in Vechta, the average price of the Grey Flanell offspring was around 20,000 Euro. At the Schockemoehle auction in Muhlen, Grey Flanell produced the top priced foal as well as many other highly priced foals.
Grey Flanell combines brilliant type and masculine expression with three amazing gaits. A high degree of potential for collection must have also been inherited. At the end of 2013, he completed his performance test in Schlieckau with a clear talent for dressage. In 2014, Grey Flanell was victorious in A Level (~1st Level USDF) dressage tests and was the winner of the Pavo Cup, a national competition between the top 4 year old stallions in the Netherlands.
As a result of all of these achievements, the Oldenburg Breeding Committee awarded the 2014 High Premium to Grey Flanell. This is a title given to the top Oldenburg approved 4 year old stallion based on his abilities in performance and as a sire.
Grey Flanell's sire, Gribaldi, was the champion stallion of the Trakehner stallion Licensing in 1995, and because of his international success with Edward Gal in the following years, he was named the 2008 Trakehner Stallion of the Year. In KWPN breeding, Gribaldi produced top horses such as the World Cup winner Painted Black ridden by Anky van Grunsven, the Grand Prix winner Sisther de Jeu ridden by Edward Gal, Peter Pan ridden by Beatriz Ferrer-Salat, Pasternak ridden by Coby van Baalen, Girasol ridden by Nadine Capellmann, Zardin Firfod ridden by Patrik Kittel and last but not least- Totilas.
Grey Flanell's dam's sire, Clavecimbel, was successful in Grand Prix classes and produced, amongst others, the well-known sire, Havidoff, who himself succeeded in international dressage classes. Grey Flanell's grand dam, Janoeska, was successful in advanced (S) level show jumping classes and his great-grand dam, Zanoeska, was successful both in dressage and show jumping classes up to advanced (S) level.
In the third generation, the pedigree contains the genes of the significant sire, Ferro, who was the silver medalist at the Olympic Games as well as the World and European Championships and is as one of the most successful dressage stallions of all time. Grey Flanell's lines go back to the Holstein Farn, who is famous in Dutch breeding because of his outstanding son Nimmerdor and numerous international sport horses. This pedigree is completed by the Trakehner, Doruto, who became a world class sire in the Netherlands and produced, amongst others, Ideaal ridden by Johann Hinnemann and several Olympic dressage horses.
---
Stallion Details
Price

Archived

Born

2010

Color

Dark Bay

Height

16.2 hands

Approved For

Brandenburg-Anhalt, Mecklenburg, Oldenburg, Saxony-Thuringia, Rhineland, Southern German Studbooks, Westphalian

Status

Archived
30-Day Stallion Performance Test 2013 Schlieckau: Dressage: 7.81, Jumping: 7.28, Overall: 7.59

WFFS Status: tested non-carrier (N/N)
---
Grey Flanell : PEDIGREE
Gribaldi
Kostolany
Enrico Caruso
Kapstadt
Gondola II
Ibikus
Gloria VI
Onoeska
Clacecimbel
Statuar
Wendelin
Jonoeska
Ferro
Zanoeska
---
Additional Photos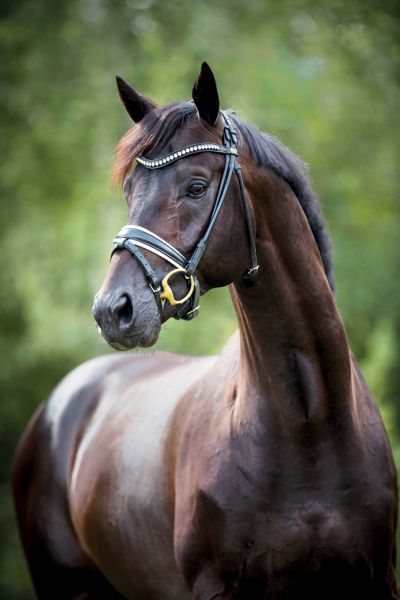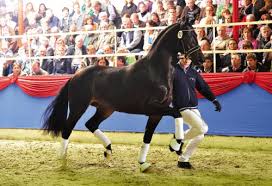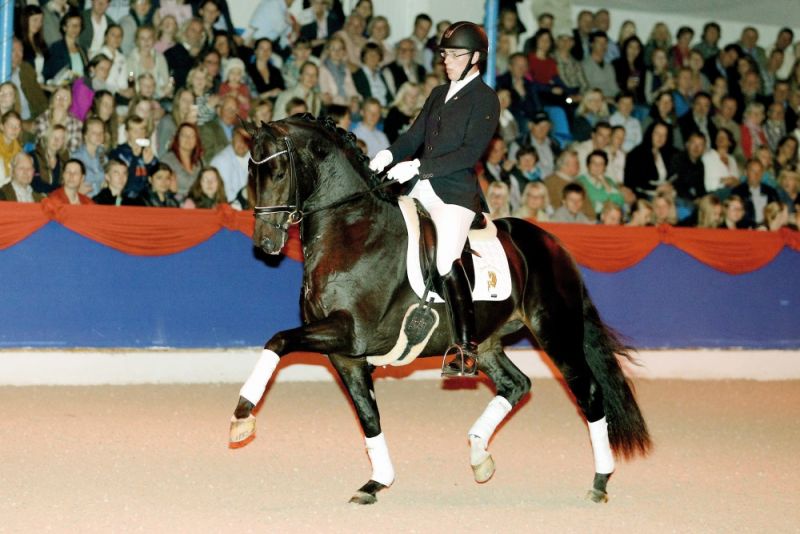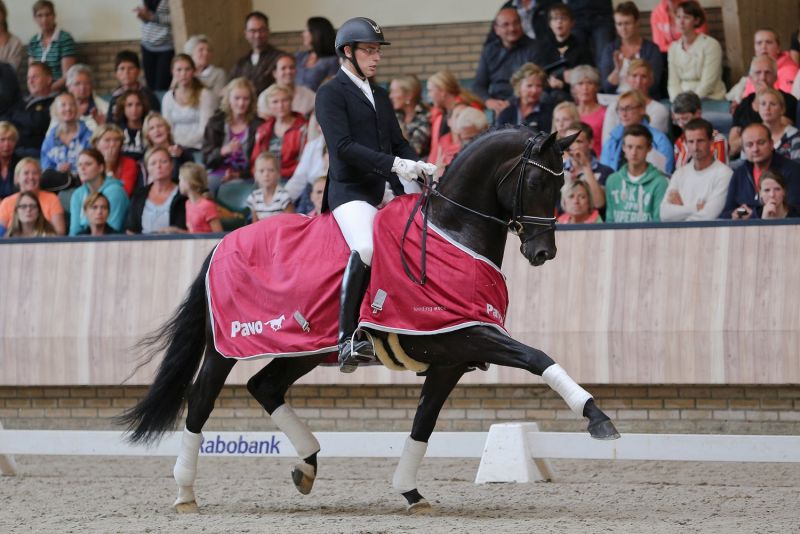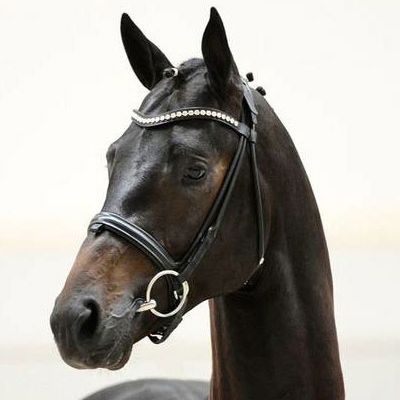 ---