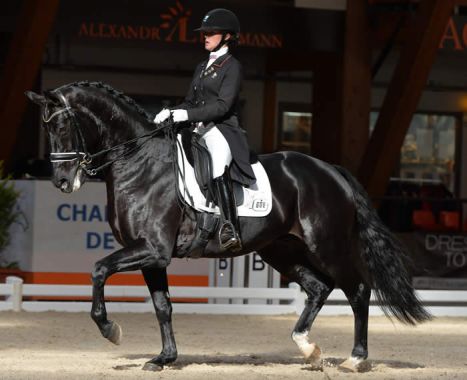 Le Haras du Feuillard bought Galaxie in April 2018.  At the time the breeding season was already well advanced, but Galaxie was a great opportunity for the French and has much left to offer sport horse breeders. Stationed with Joop van Uytert in the Netherlands until seven years of age, Galaxie is already a sire of over 152 Dutch and Oldenburg foals. Breeding around 60 mares a year, he is a young stallion that has been very much appreciated by Dutch and German breeders.  His first crop of young stallions were presented at the KWPN Stallion Licensing in 2017.   His production is top quality. We believe that Galaxie will join the ranks of Olivi and Sandreo, who were ranked 19th and 18th in the World Ranking of Dressage Stallions in 2017.
In 2018, Galaxie wass active in sport under young rider Eugenie Burban.  In France, the two competed at both the Le Mans and the Deauville Dressage CDIJ, for the Junior team, in freestyle and in individual events.  In 2016 and 2017, Galaxie had a number of good performances under Diederik van Silfhout. In September 2017, Renate van Vliet took over the reins and Galaxie performs well under her in the class Z1. At the Stallion Show in Ermelo, Galaxie presented four sons from his first crop and three, well-moving sons were allowed to go to Den Bosch. They walk with a lot of technique in the legs and a stallion like Galaxie passes this quality onto his offspring.
In 2016, Galaxie was also very successful in the sport as he managed to win the Subli competition in Emmeloord with his score of 84.20 percent under his rider Diederik van Silfhout. In the 2016/2017 KWPN Stallion Competition his fantastic canter was rewarded several times with a score of 9.0. In the arena, Galaxie shows his talent, his power, and his ability to close strong.
In addition, Galaxie is an appealing, well-developed stallion.  He can improve posture, movement technique and body use in dressage horse breeding. In 2015 Galaxie showed a uniform collection of sufficiently developed, appealing foals that have a good build for the dressage type. The step has much space and flexibility, while the trot is light-footed with a nice foreleg technique and has ample room and flexibility. The foals canter easily with good leg technique and balance.
Official KWPN research report:
Galaxie is an honest and reliable stallion with a good attitude. The stallion has a lot of willingness to work and can be well adapted. The step is pure and good in space. The trot is very expressive, good-to-very-good in space with a powerful-to-very-powerful, oppressive hind leg. The canter is uphill, very powerful with a lot of support and space. Galaxie moves with much-to-a-lot-of flexibility, self-carriage and balance. As a dressage horse, Galaxie has much-to-very-much talent and gives his rider a very good feeling.
KWPN Research Report :
Step: 7.0
Trot: 9.0
Canter: 9.0
Souplesse: 9.0
Posture and balance: 9.0
Riding ability and setting: 8.5 Placement
as dressage horse: 8.5
Total: 85.0
Galaxie has five Grand Prix sires in his pedigree: Jazz x Ferro x Future x Rubinstein I x Donnerhall
Sire Jazz has an incredible influence in dressage horse breeding. Galaxie's dam is Sun Terra, an elite mare by Future (Florestan I x Apart). Granddam Terra is a daughter of Ferro. Her full brothers, Aliano W and Volano W, are respectively Z1 and Lichte Tour. Great-granddam Orchidee T is a keurmare from Donnerhall. Then the line continues with the keur performance mare Kacharel T, a daughter of Rubinstein I, Rikkilane, a daughter of Almeo and Rikkilein, a daughter of the also KWPN approved English thoroughbred Mamori xx.
---
Stallion Details
Price

Archived

Born

2011

Color

Black

Height

16.1-3/4 hands

Approved For

KWPN, Selle Francais

Status

Archived
WFFS Status: tested non-carrier (N/N)
---
Galaxie : PEDIGREE
Jazz
Cocktail
Purioso
Ulissa
Charmante
Ulster
Warmante
Zon Terra
Future
Florestan I
Angelina
Terra
Ferro
Orchidee T
---
Additional Photos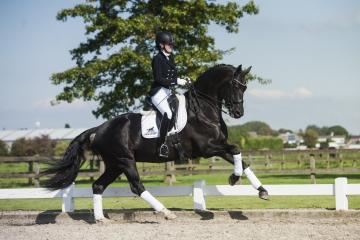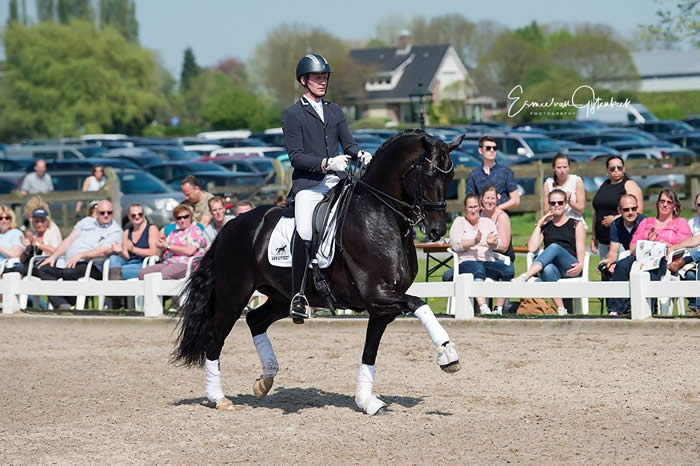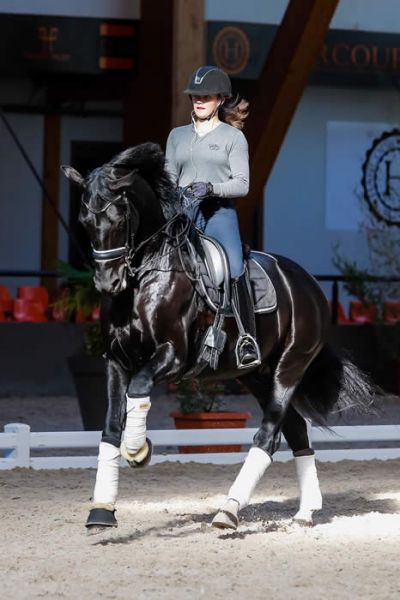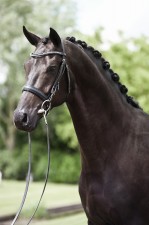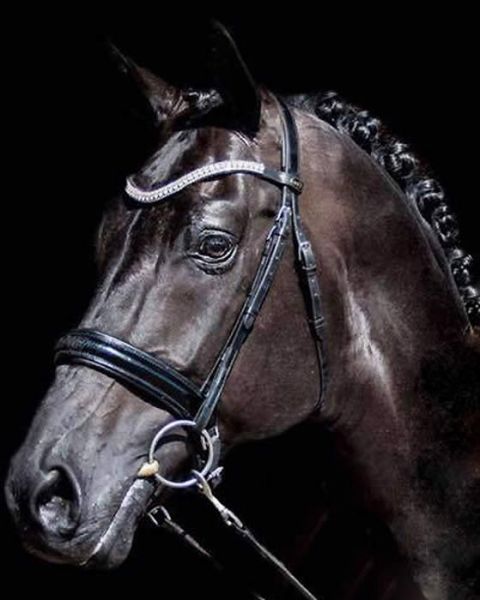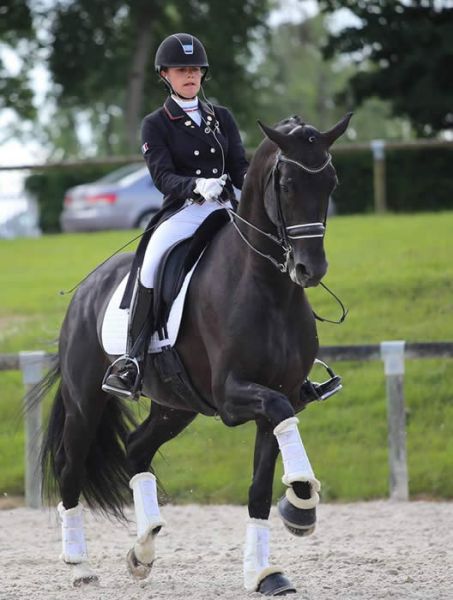 ---