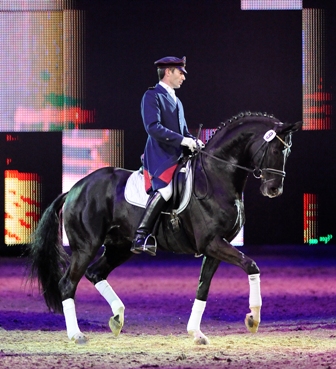 Archived - semen not available
Performing alongside his approved sons, Don Nobless and Dancing World, Dancier impressed everyone at the 2014 Gala Evening show at the 130th Elite Auction in Verden where he was awarded with the Grand-Prize from the Hanoverian Breeding Committee. This prize honors Hanoverian stallions aged ten to twelve. This is an important age for a stallion since the first reliable facts about his hereditary qualities are available as the eldest offspring of a stallion can be evaluated under saddle.
As a young stallion, Dancier qualified twice for the Warendorf National Championships where he celebrated the first of many successes.  He was the authoritative winner of his performance test and stallion licensing and had already been proclaimed in 2006 to be the best 4 yr-old Hanoverian stallion. This was due in part to winning the bronze medal at the Bundeschampionate in Warendorf as well as being the reserve champion at the Hanoverian State Championships in Verden. His success in sport and breeding has also won him the "Freiherr von Stenglin" and "Burchard Mueller" awards.  As a six year-old stallion, Dancier qualified for the finals at the Bundeschampionate in Warendorf and celebrated his first successes in the advanced class at the youthful age of eight.
Dancier is a son of the top class dressage progenitor, De Niro, this noble, attractive black stallion appears on the way to his own excellence as a sire. He won the Hamburg Derby Grand Prix and was the 2008 Hanoverian Stallion of the Year due to his own performance in sport and his outstanding success as a sire. At the 2013 Oldenburg licensing, a son of De Niro out of a Rosario – Feiner Stern mare was the crowned as the champion of the licensing. He was then sold for the incredible price of 910,000 Euro to Olympic rider, Andreas Helgestrand of Denmark.
Damsire Lancier is by the venerable Laurie's Crusador xx, Hanoverian Stallion of the Year 2006, a rare honor for a Thoroughbred stallion. Dancier was awarded the perfect score of 10 for his walk, 9.5 for his canter and 9.2 for his walk. As a four year old he placed third in the Bundeschampionate. He is noted for his exceptional temperament and good ability to work from behind.
Dancier's performance talent is matched by his talent as a sire with no ifs, ands, or buts! His strength as a sire has been documented year after year in very high breeding value index scores from the German FN, and in 2014, his scores showed he is one of the best sires for rideability.
His son Danciero placed fourth in the 2019 Bundeschampionship for 3-year-olds with Eva Möller (8.50 9 8.50 9 8.50 --- 8.70)
In 2017 Dancier's offspring, Dschamilja and Devonport, became a finalist for the Bundeschampionate in Warendorf, Germany. Devonport went on the win the title for four year old stallions scoring a 9 for trot, canter, walk and test rider score, and he scored a 9.50 for training.
At the 2013 Hanoverian Stallion Licensing, Dancier presented exceptionally talented and beautiful offspring. His son out of a Weltmeyer mare was honored as a Premium stallion and was sold to the Bonhomme studfarm for 305,000 euros.
In 2011, his son, De L'Or, out of a Rotspon dam, was not only a premium stallion, but wowed the crowd with his outstanding gaits and character. De L'Or sold for the top price of 315,000 euros to Kristin Andresen of Norway.  Dancier repeated this feat again in 2012 producing another top selling Premium son out of a Rotspon mare. The beautiful black son sold to Paul Schockemoehle and Andreas Helgestrand for a resounding 320,000 euros.
Dancier has also produced 85 State Premium Mares/Candidates, over 20 licensed sons, and has had 21 offspring in the Hanoverian Elite Riding Horse Auctions.  The Grand-Prize given to Dancier is bound up with the hope that the stallion may sustainably influence the Hanoverian breed for a long time. Considering the successes achieved by Dancier so far, it is certainly a justified hope.
---
Stallion Details
Price

Archived

Born

2002

Color

Black

Height

16.1 1/2 hands

Approved For

Hanoverian, Selle Francais, Rheinlander, Oldenburg and all Southern German breeding associations

Status

Archived
Licensed Hanoverian 2004 Verden: Champion Premium
Performance Test 2005 Adelheidsdorf: Dressage: 158.46 (1st), Jumping: 103.44, Overall: 142.17 (1st out of 42)
Hanoverian Breeding Values 2014: Type: 137, Limbs: 131, Dressage: 123, Jumping: 76
FN Breeding Index 2014 Dressage: 149/97%

WFFS Status: tested non-carrier (N/N)
---
Dancier : PEDIGREE
De Niro
Donnerhall
Donnerwetter
Ninette
Alicante
Akzent II
Wiesenelfe
Lacarna TS
Lancier
Lauries Crusador xx
Wendekrone
St.Pr.St. Espina
Espri
Empore
---
Additional Photos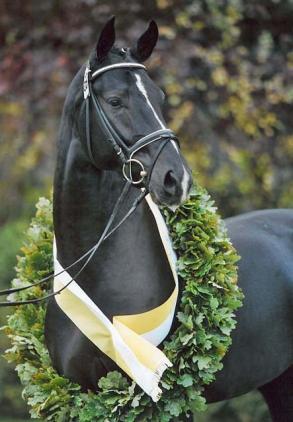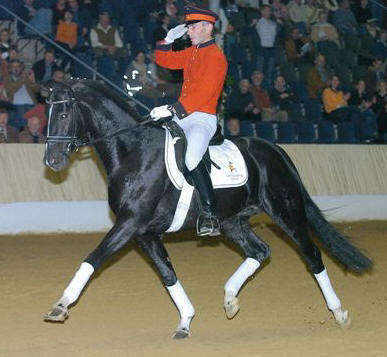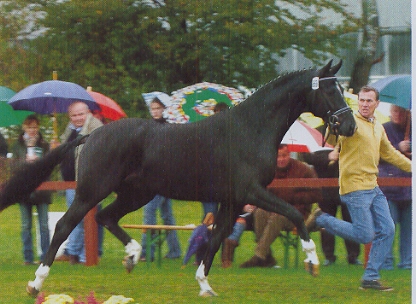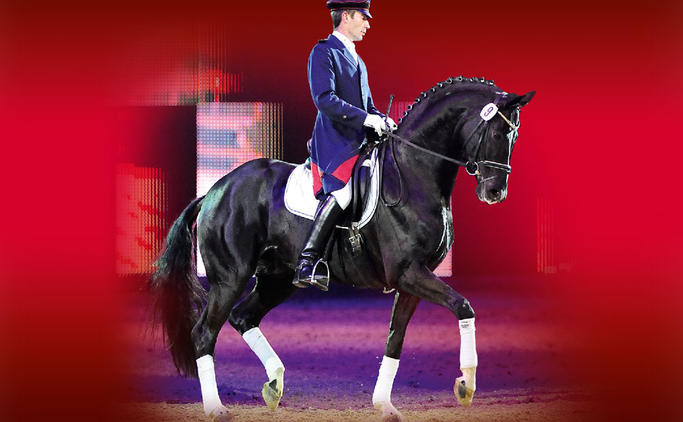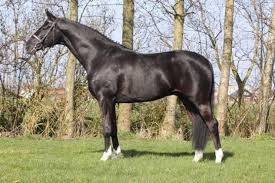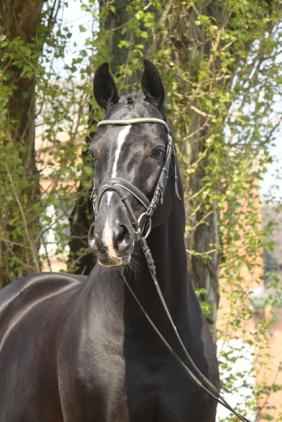 ---