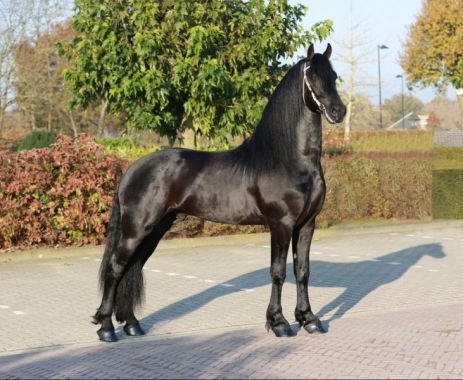 With a 9 for his walk, Boet 516 achieved 84.5 points in the driving test. He scored 82.5 points in the riding test and no less than 87.5 points in the driving segment. In the riding test he received a 9.0 for walk, 7.5 for trot, 7.0 for canter, 7.5 for balance, 7.5 for suppleness, transition and impulsion. These good test results made him, just like his father Jouwe 485 at the time, the topper of the Central Examination, and a model AAA stallion for scoring 82 points or higher.
Boet's good results at his exam stem from his quality exterior and excellent dam line. Boet is the first descendant of the young mare Nynke Ven who produced three, first premium foal in her first crop. Great-grandam Imkje vd Heikant Star Preferent delivered the impressive performance stallion Ypke Ven (by Bartele 472).
Boet has a lot of talent as a riding and harness horse. He excels in the step, has a good movement technique and a lot of flexibility and balance in all three gaits. Boet can improve the breed characteristics, leg technique in the trot and canter, flexibility and workability of your mare.
---
Stallion Details
Price

Archived

Born

2016

Color

Black

Height

16.1-1/2 hands

Approved For

KFPS

Status

Archived
---
Boet 516 AAA : PEDIGREE
Jouwe 485 Sport
Pier 448 Sport
Beart 411 Sport Pref
Jikke N. Star
Ryanne V. Kroon Sport
Folkert 353 Sport Pref
Wike V. Star Pref
Nynke Ven Star
Uldrik 457
Dries 421 Sport
Eeke fan e'Vesta Hoeve Star Pref
Imkje v.d. Heikant Star Pref
Sytse 385
Silke J. Star
---
Additional Photos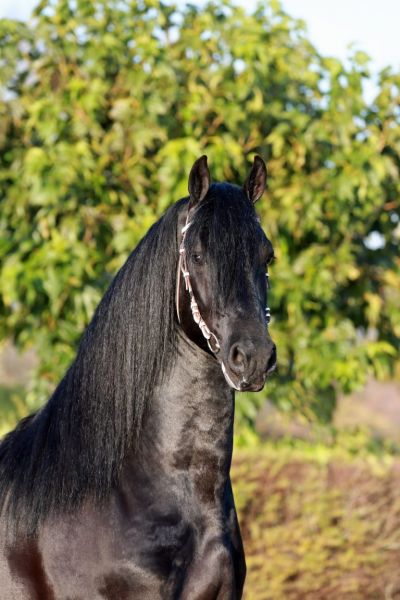 ---